Focused on marketing and sales
After 10 years of advertising at the Sawmill Finder I have finally made a substantial upgrade. Many new features have enhanced your ability to create an outstanding advertisement for your business and new opportunities to market your services and sell products from your new dashboard.
Sawmill service listings
You now have all the essential features required for creating a professional service listing, allowing you to:
Create an expert profile and list your service

Manage your listings via personal dashboard

Upload multiple photos and videos

Visitors can ad you to their favorites list

Potential clients can contact you directly from listing

Receive instant email notifications for every inquiry

Build your reputation with five star reviews on your listing page

Easily communicate with potential clients via private messages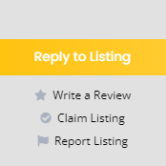 If you advertised at our old site
Update your details
I moved all old listing information to the new web site. Find your ad at the new web site and claim it. Updating your details is important to be sure clients can contact you. Posting photos will absolutely make your ad stand out from the unattended ads, attracting more clients. See for yourself and claim your ad to update it today. https://sawmillfinder.com/
First, Register

Second, search>categories>state >your ad

Thirdly, claim listing

Fourth, submit identifying details for me

Fifth, claim for $25, then use coupon code

Finally, edit your free listing!
New Advertisers

All new advertisers will have a short window of opportunity to place a free ad by visiting the Sawmill Finder and using the coupon code "xoxoxo". Follow the instructions in the FAQ to receive a free Premium Package. Don't wail as this coupon expires on March 5th. https://sawmillfinder.com/